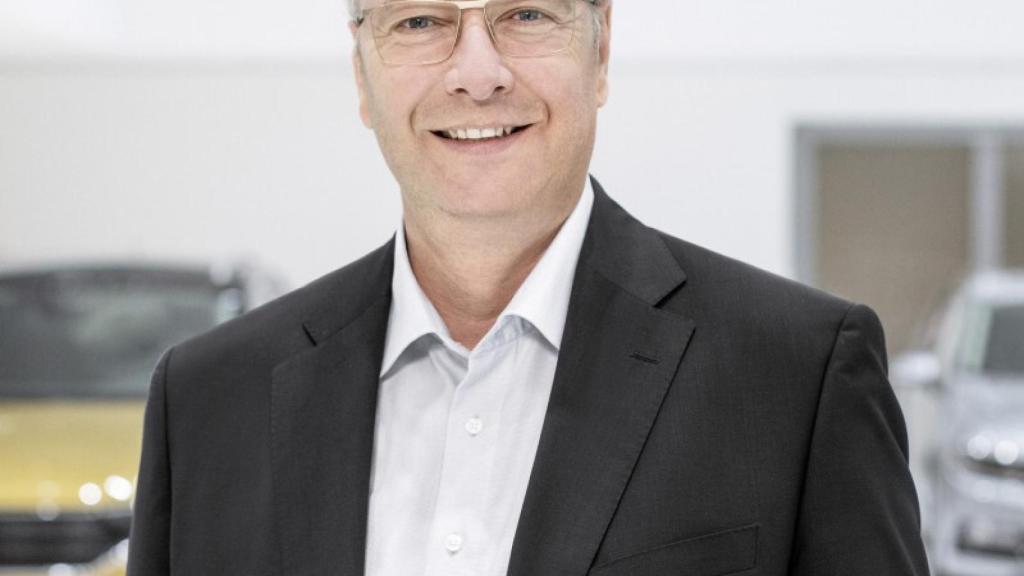 "A high level of flexibility is required on the part of our suppliers to handle the demand "
18 junio, 2019
13:54
Dr. Stefan Sommer, Volkswagen Group Board member for Procurement, talks about the Group's strategy in this area, in an exclusive interview for AutoRevista
AutoRevista.- What should be the contribution of Purchasing Area to meet the objectives together 2025 + Group Plan?
Stefan Sommer.- Procurement is strategically aligned with the group strategy Together 2025+ and achieves an important contribution to the transformation of Volkswagen. Procurement provides important topics for the future fields of Volkswagen as well as the entire supply chain.
Together with our external partners the procurement is from an early starting point influencing the projects to generate optimal vehicle concepts with economics cost structures.
Volkswagen wants to be the first and main contact point for external partners reaching out for future cooperation. Over the coming years, about 80% of innovations are created by our partners. Therefore a targeted innovation and partner management is essential in order to keep up the competition of new technologies. The aim is a trustful cooperation to protect the exclusivity of our partner's innovations. Furthermore software innovations will be a strong focus in the procurement.
Moreover the procurement will attach importance to sustainability within the supply chain to become a provider of sustainable mobility.
The procurement will increasingly digitize the supply chain in order to be able to react to the volatility in the market
AutoRevista.- How is the Purchasing activity area changing in relation about the procurement of new technologies, new materials, etc?
S.S.- The purchasing activity will change with new technologies and materials. In a volatile environment complex issues require increasing networking of the entire supply chain, effective partner management and also completely new competences within the organization. In the coming years the procurement will increasingly digitize the supply chain in order to be able to react to the volatility in the market.
Furthermore the cooperation with our partners in future fields will be strengthened within our FAST program (Future Automotive Supply Tracks) in order to jointly create the technological change. FAST aims to optimize the innovation and globalization processes by integrating a selected group of suppliers very closely.
New responsibilities such as in the area of software but also battery technology are built up within the purchasing department.
Since 01.07.2019 on, we are launching a sustainability rating ("S-Rating") for our suppliers
AR.- How is Volkswagen using new concepts as Blockchain in the supply chain management?
S.S.- With the aim of fostering their sustainability performance, Volkswagen Group is currently heavily invested in technological solutions and new approaches towards transparency and traceability. Together with project partners, we are using blockchain (among other technology) in order to reach transparency and, if possible, traceability in our supply chains.
In one project, we focus on our supply chain for lead used in starter batteries. Our project partner is Minespider, an international startup on technology solutions in the supply chain. We are tracing the flow of lead and its products throughout the different steps of the supply chain. In another project, we work with RCS Global on our cobalt supply chain in order to identify suppliers all the way down to tier-n and thus eventually be able to trace material flow.
AR.- What kind or requirements does VW Group demand from its suppliers at that time of change in terms of Industry 4.0 trends, electric vehicle, connected car, autonomous driving and car sharing?
S.S.- The competition for innovative technologies is increasing. Volkswagen is a trustworthy partner to jointly design its suppliers' technology transfer into the vehicle. However in order to mount emerging trends and to be able to offer the right products in the future, Volkswagen and its partners will increasingly become more global in order not to lose their technological connection.
The volatile market situation will not change in the near future. As a result a high level of flexibility is required from our suppliers in order to handle the demand.
In addition we will offer the Volkswagen I.D. soon, the first vehicle with CO₂-neutral supply chain and production. The transformation which will be implemented at Volkswagen will continue in the supply chain.
Volkswagen Group sets great store by creating enduring value. Our understanding of sustainability is to simultaneously strive for economic, social and environmental goals in a way that gives them equal priority. Volkswagen's business partners play an integral part in the success of the Group. This is why since 01.07.2019 on, we are launching a sustainability rating ("S-Rating") for our suppliers. The S-Rating will lay out very clearly our expectations towards sustainability and introduce processes with which to assess our suppliers sustainability performance. Every supplier in the scope of the rating will have to pursue sustainability, especially with regard to human rights, health and safety, environment and anti-corruption. Suppliers who do not comply with our requirements will not be eligible for sourcing anymore.